WINTER CAROLS 2021
Friday, December 17th
Directed by Michael Zsoldos
BarnArts Chorale rehearsals begin on Monday, November 15

Rehearsal Schedule:
    Mondays: Nov 15, 22, 29, Dec 6 & 13 6-8pm
    Thursday dress rehearsal: Dec 16 at 6pm
    Winter Carols performance: Dec 17 at 7pm
Singing masks will be required.
BarnArts Youth Chorale is still TBD but wouldn't begin rehearsal until after Thanksgiving. Let us know if you have a child interested.
Experienced youth singers who are serious about singing and can manage an attentive and quiet rehearsal atmosphere are encouraged to join the adult chorale.
The live event took place on Dec 18th, 2020, but the video can be enjoyed anytime!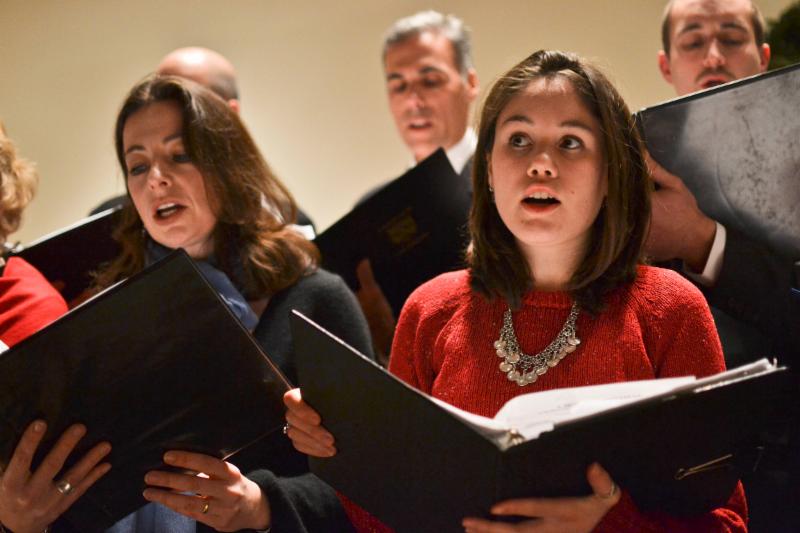 * * 
Winter Carols is BarnArts original event and the highlight of our Winter programming.  Don't miss this festive opportunity to join with neighbors and friends and celebrate the season as a community. Winter Carols includes audience sing-alongs as well as instrumental and choral performances.
Winter Carols is a gift for the community from BarnArts.  Please join us!
Based in Woodstock, conductor Michael Zsoldos is a graduate of the Eastman School of Music and Michigan State University where he studied with Branford Marsalis. His current performances projects are "Music for Loving: A Tribute to Ben Webster", the Miro Sprague Quintet and The Convergence Project. Michael composed and performed the music for the 2017 documentary Seeing Through The Wall: Meeting Ourselves in Palestine and Israel. Michael is a lecturer in classical saxophone at Dartmouth, the instrumental arranger of the Dartmouth Gospel Choir, and a faculty member of Interplay Jazz and Arts and the Vermont Jazz Center's Summer Jazz Workshop, where he teaches jazz improvisation and leads jazz combos.