WINTER CAROLS 2021

Directed by Michael Zsoldos
Featuring the BarnArts Chorale
Musical performances by Michael Zsoldos, Trifolium, and Mark van Gulden & Kathleen Dolan
Pre-sale of tickets is required.  Attendance is limit to 80 guests to avoid crowding.
Proof of Vaccination or recent negative PCR test required at the door.
Masks are required of audience and singers will also be masked with special singing masks.
BarnArts is delighted to again offer our beloved Winter Carols indoors in the historic First Universalist Church and Society of Barnard. Conductor Michael Zsoldos has been rehearsing with 25 vaccinated singers since mid-November to bring you this celebration of the season. While we are not having our Youth Chorale perform indoors or all-sings with the congregation, we will have our musical performances with Trifolium, Mark van Gulden & Kathleen Dolan, plus Michael Zsoldos on the saxophone with a special guest.  A bonus outdoor Chorale performance is also planned for Saturday, Dec 18th in Woodstock, to share the joy with more during these compromising times (more info below).
$0-20 Donation
Special extra event this year:
BarnArts Winter Carols Outdoor Sing – Dec 18th
featuring BarnArts Chorale & BarnArts Youth
Saturday, Dec 18  2pm
on the Woodstock Green
No reservations needed for this outdoor gathering of joy!
The live event took place on Dec 18th, 2020, but the video can be enjoyed anytime!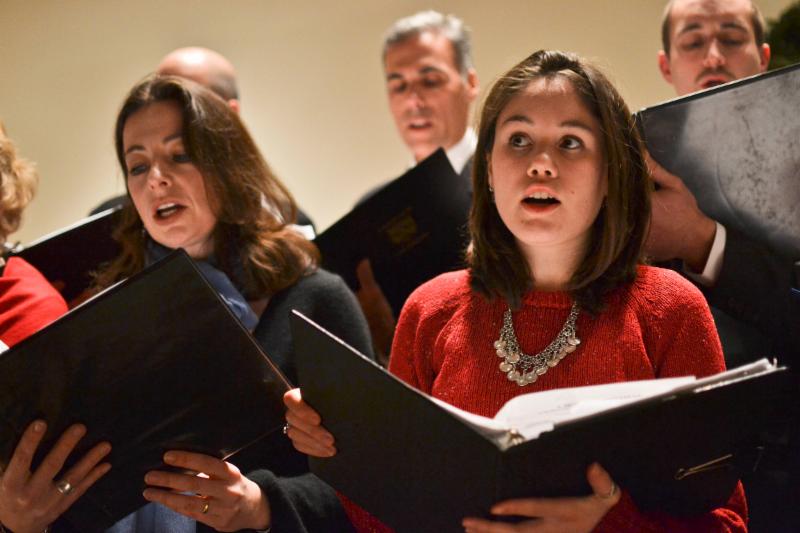 * * 
Winter Carols is BarnArts original event and the highlight of our Winter programming.  Don't miss this festive opportunity to join with neighbors and friends and celebrate the season as a community. Winter Carols includes audience sing-alongs as well as instrumental and choral performances.
Winter Carols is a gift for the community from BarnArts.  Please join us!

Based in Woodstock, conductor Michael Zsoldos is a graduate of the Eastman School of Music and Michigan State University where he studied with Branford Marsalis. His current performances projects are "Music for Loving: A Tribute to Ben Webster", the Miro Sprague Quintet and The Convergence Project. Michael composed and performed the music for the 2017 documentary Seeing Through The Wall: Meeting Ourselves in Palestine and Israel. Michael is a lecturer in classical saxophone at Dartmouth, the instrumental arranger of the Dartmouth Gospel Choir, and a faculty member of Interplay Jazz and Arts and the Vermont Jazz Center's Summer Jazz Workshop, where he teaches jazz improvisation and leads jazz combos.